It is with great sadness that for the first time in 21 years we have decided to cancel the SenioRITAs Auction Party, Tennis Tournament and Pusser's Party for this year, 2020.
This was not an easy decision, but one we felt we needed to make due to the large numbers of attendees at our events and the inability to distance properly. The health and safety of our valued supporters are foremost on our minds. We are also very sensitive to the economic stresses thrust upon our business communities this year. In good conscience, we cannot solicit restaurants and small businesses that were so hard hit during the pandemic.
What made our decision particularly difficult was knowing that our Breast Cancer Mission could suffer. Our prayers were answered when an anonymous donor agreed to establish a fund that would match all supporter donations (up to $30,000)!
Our Mission continues and our hope is that with the help of those supporters able to donate, we will be able to provide the funding for Dr. Copland's Breast Cancer research at Mayo Clinic and the Buddy Bus Mobile Mammography unit at Baptist.   Despite being so close to clinical trials with a new breast cancer drug, Dr. Copland foresees a shortage of grants through 2021.  Funding is now more critical than ever for his work to continue.
We are always amazed by the spirit of giving in our community. We thank you for your support over all these years and pray for better times ahead.
Thank you and stay safe,
The SenioRITAs
October 5  2021  Pusser kick-off Party
October 11  2021   Auction Party at new Sawgrass Golf Clubhouse
October 15,16,17  2021  SenioRitas Tennis Tournament  at Sawgrass Tennis Club
SenioRITAs
Women's 40+ Doubles Tennis Tournament
October 5, 11, 15-17, 2021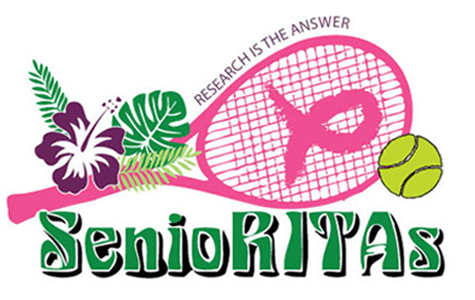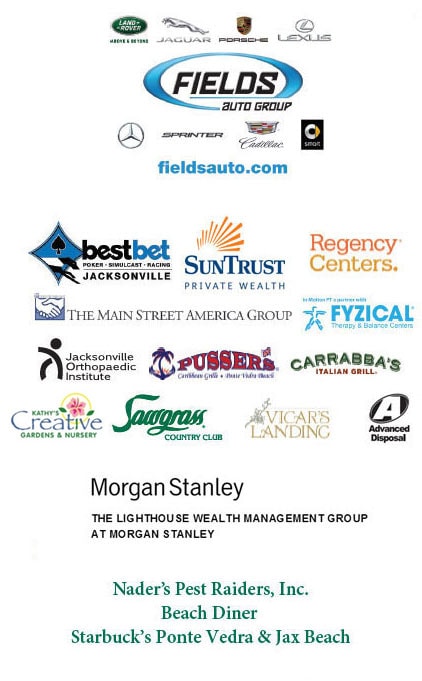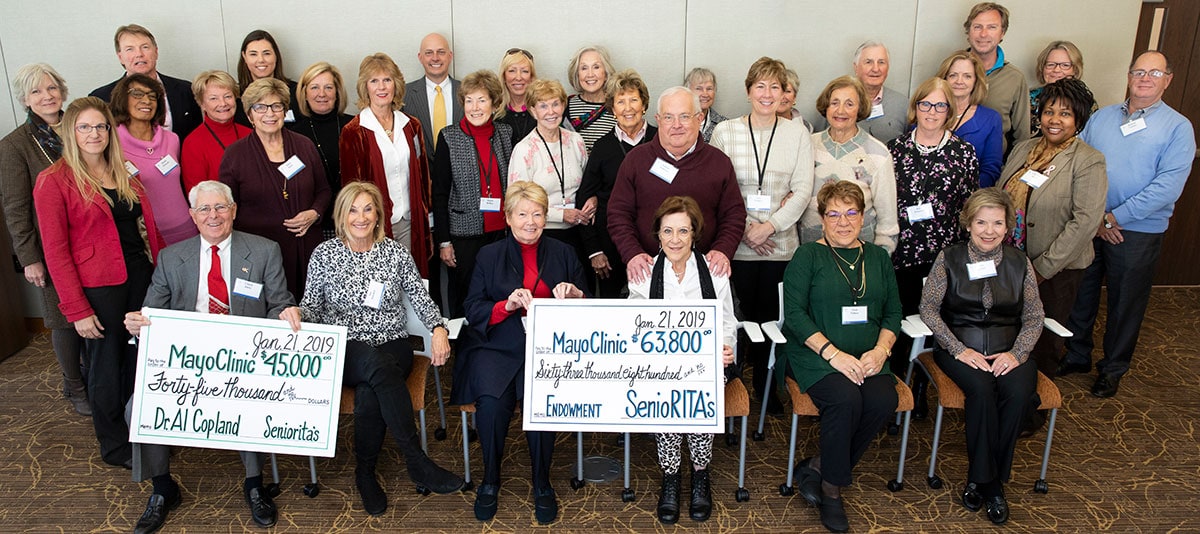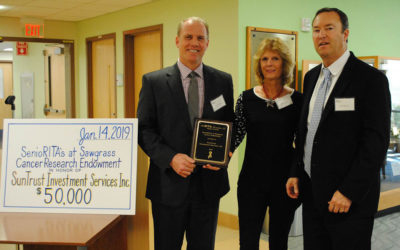 Karen Aaro, co-chair and Joe Carnley and Jack Morey of SunTrust Investment Services announce the $ 50,000.00 SenioRITAs at Sawgrass Cancer Endowment in Honor of SunTrust Investment Services ....long time Title Sponsor of the Kick-Off Party at Pusser's Caribbean Grille.
read more
Follow SenioRITAs on Facebook!