SenioRITAs
Women's 40+ Doubles Tennis Tournament
October 18-20, 2019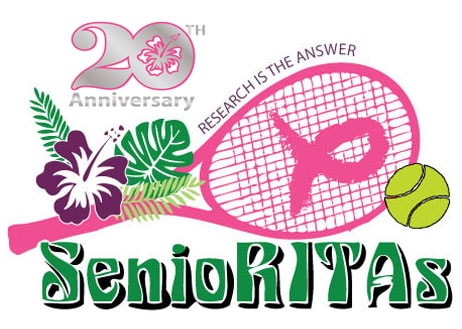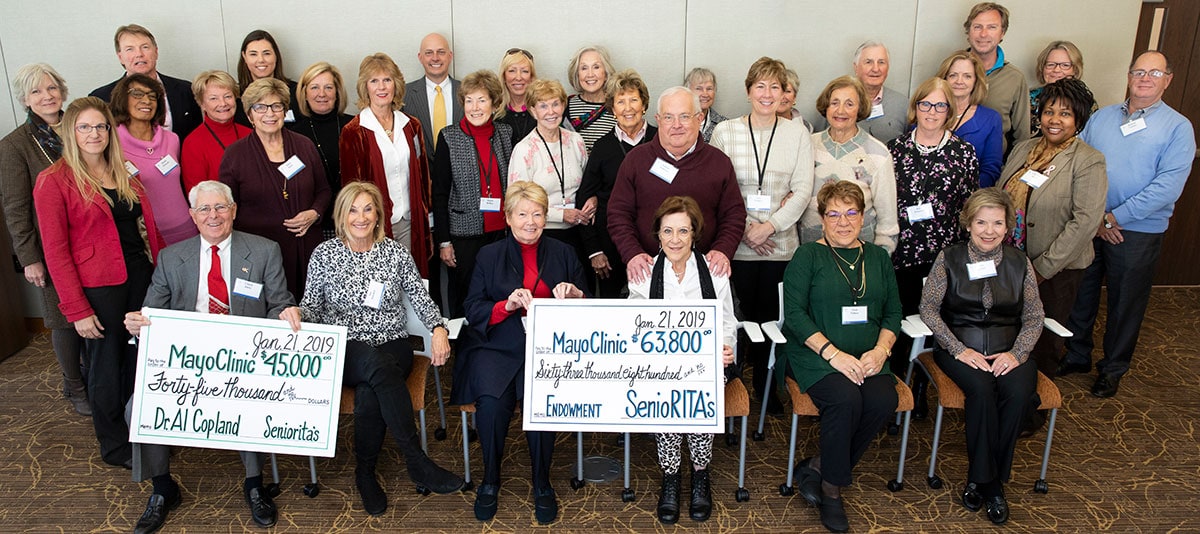 Tournament Info
Women's Doubles in divisions by age and level of play.
Age Groups:
40-54 (Levels A1, A2, A3, B1, B2, C1, C2/D)
55+ (Levels A1, A2, A3, B1, B2, C1, C2/D)
Play levels will be verified.
Team must play at highest individual rating and/or lowest age group.
 A 10-point tie breaker will be played in lieu of a third set.
Trophies are be awarded to champions, finalists and consolation winners in each division.
A consolation round assures each team of playing at least two matches.
Registration Info:
Registrations taken online only.
$200/team (includes auction party ticket and light breakfast and lunch daily.)
Registration Opens: July 31, 2019
No refund, for any reason, after 9/15, 2019
All matches played at Sawgrass Country Club

Wednesday, October 2, 2019
5:30 pm
SenioRITAs Kickoff Party
Presented by Sun Trust Investment Services, Inc.
Join us for a repeat of our popular kickoff party at
Pusser's Carribean Grille
816 North A1A
Ponte Vedra Beach, FL 32082
$30 person (not included in player registration fee) includes 2 drinks  and Hors d'oeuvres.
Kickoff Party tickets will be available at the door.
Auction Party at Sawgrass Country Club
6:00-9:00 pm
Presented by Main Street American Group
Player entry fee includes admittance to party with light cuisine, cash bar, drawings, silent and live auctions.
Additional tickets $45.
Friday October 18, 2019 -
6:00 pm: Exhibition 
at Sawgrass Country Club
Snacks, Cash Bar, Local Tennis Celebs, Fun!
Exhibition presented by:
Saturday October 19, 2019 -
8:00 am: Tournament Play
continues
Breakfast and lunch provided for players.
Sunday October 20, 2019 -
8:00 am: Semi-Final & Final Matches
Breakfast and lunch provided for players.
A complimentary Margarita for each player provided by SenioRITAs at Sawgrass.
Trophy sponsor: bestbet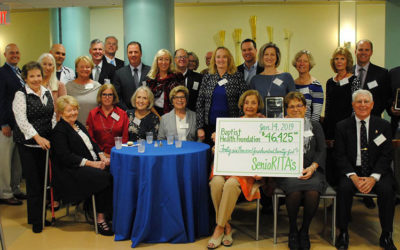 The SenioRITAs at Sawgrass Committee, Sponsors, and Guests present $ 46,425.00 to Baptist Health. The net result for 2018 was $ 155,000.00 after all event expenses, was a new record.  These proceeds were distributed as follows; Baptist Beaches received $ 46,425.00. ...
read more
Follow SenioRITAs on Facebook!